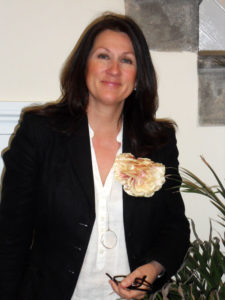 Calpe Press is an independent publishing house based in Gibraltar. Founded by Jennifer Ballantine Perera, Calpe Press aims to be a small, bespoke, high quality press with rigorous editorial standards to support authors in assessing local and wider markets. The establishment of such an outlet is important for Gibraltar. The aim is to operate as a specialist publisher of Gibraltar and related subjects and to produce both fiction and non fiction.
Their first title is a work of fiction, The Murder in Whirligig Lane by Sam Benady and Mary Chiappe. This is a detective novel set in Gibraltar during the 1813 yellow fever epidemic, and surrounds the discovery of a body of a young, beautiful, aristocratic Spanish woman. Although believed initially to be a victim of the fever, the traces left on her body are sufficient to arouse the suspicions of Giovanni Bresciano, a local businessman of Anglo Genoese descent. And from that moment on it is up to Bresciano to resolve the mystery of her death.
That Calpe Press has selected a work of fiction for its first title is no coincidence. Gibraltar does not produce enough of its own fiction and the aim is to address this gap in our current body of local works.
The Murder in Whirligig Lane is the first of the Bresciano mysteries. Sam and Mary are well known local authors; Mary has published works of both fiction and non-fiction; she has published a book of poetry, an autobiographical book entitled The Grapes of Warmth and has collected her essays in a volume, Cabbages and Kings, published in 2006. Sam Benady has also published extensively – his works of fiction include Sherlock Holmes in Gibraltar and the historical novel The Keys of The City. Amongst his non fiction is his biography on General Sir George Don, Governor of Gibraltar from 1814 to 1831 and his book on the history of St Bernard's Hospital.